MoviePass has been maligned recently for a series of technical glitches and proposed (then rescinded) changes to its business strategy. The changes, along with some cash flow issues, have frustrated users and spooked investors.
The MoviePass model – give monthly subscribers discounted tickets to an unlimited number of movies – seems nearly too good to be true … and recent events seem to be confirming that sentiment. However, the model is closely eyed by a few other companies that think the premise is sound.
Can MoviePass's business strategy work … for another company?
The MoviePass Saga
MoviePass launched in 2011 allowing users to buy a movie ticket each day when subscribed. Users buy tickets via a mobile app. Since then, the company has tinkered with its pricing model and how many movies are allowed under the plan.
For movie buffs, MoviePass seemed ideal. The company was a darling of the tech space, with technology news reports noting the company was comparing it to other disruptive apps like Uber. Investors noticed too. In 2016, the publicly traded analytics company Helios and Matheson bought the company.
Throughout 2018, the company has continued to tinker with its pricing model, charging new customers $7.95 per month then $6.95 per month if paid annually, and introducing surge pricing. However, the company has continued to burn through money, with the parent company seeking to raise $1.2 billion to keep the company afloat in June.
In late July, more troubles emerged as the app was unavailable for a day as it sought $5 million to cover its bills. Screenings of Mission: Impossible – Fallout were blacked out that same weekend. Additional changes to fees and availability have followed.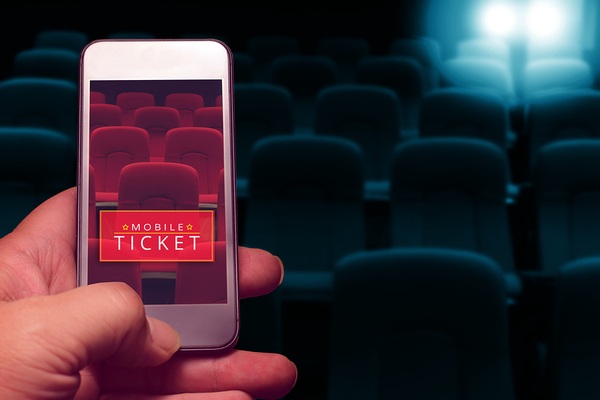 MoviePass uses an app to allow users to secure tickets to films, but the pricing model has fluctuated wildly in recent years.
Hope Abounds?
Despite the company's troubles, others see opportunity in the subscription-for-service model. Here are three notable examples.
Jukely launched in 2013 offering unlimited concerts for $25 a month. However, the company soon realized that the unlimited offerings were problematic.
The company now uses proprietary tech to offer dynamic pricing based on demand to promoters. The algorithms allow the company to buy tickets at a better price. The company also now offers three monthly subscription levels ($25, $35, and $45). Users can be added to the Jukely "guest list" for shows on the day they browse or the next two. New shows in 16 markets are added daily.
KidPass charges users $50 per month for 10 credits that can be used for children's activities in three cities with seven more coming soon. Activities range from swimming and art classes to museums and sports activities.
The company, founded in 2016, knew it did not want to pursue an unlimited model. Today it has 10,000 subscribers and 200,000 bookings.
ClassPass scrapped its unlimited offerings model in 2013 after three years in business. The company lets users access more than 10,000 fitness studios, from barre and boxing to rowing and running.
ClassPass also uses a credit system. Users pay $45 (25 credits), $75 (45 credits) or $125 (75 credits) monthly with the average class costing 7 credits.
As MoviePass struggles to right itself and create a model that is sustainable, others have navigated the complexities of the unlimited access model and seem to have found success.