It's estimated that 65% of jobs in the U.S. will require an advanced degree or credential beyond the high school level by 2020. But corporate employees have been sounding the alarm about schools doing enough to meet these needs for some time.
Currently, employers forecast that the number of credentialed workers will fall 5 million short in the same time frame — a figure likely to be exacerbated by the tight labor market and expected Baby Boomer retirement.
How does higher education make sure that it is providing people who are sufficiently educated and trained for future positions?
Industry publication Higher Education Dive recently covered the U.S. News & World Report STEM Solutions conference and found that both educational experts and industry leaders focused on 3 potential solutions to the workforce gap.
Actively promoting job placement
Attendees noted that community colleges, technical schools, and 4-year institutions all need to define job placement as a goal, and to actively develop stronger pipelines that move students from secondary education to advanced degrees or certificates.
One advantage to promoting job placement to the student is that it serves as a motivator for students who might otherwise be unaware of the value of pursuing education, and provides a clear goal.
But the other advantage is that focusing on job placement opens the door to an emphasis on industry needs. Many speakers defined their institutions as "industry-facing," meaning that they educate to available jobs. They also focus more on job placement than on graduation rates.
While for some institutions that may mean credentialing students to narrow industry needs, for others, it means focusing on the soft skills and educational demand on a high level. The dean of Carnegie Mellon's College of Engineering, for example, noted that Silicon Valley increasingly wants ethical awareness coupled with technical skill.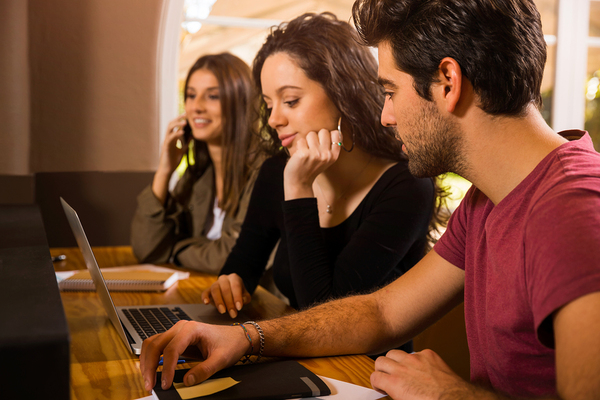 Students may be more educationally motivated by the prospect of future employment.
Paving the pipeline
Many states focus on paving their pipelines, so that students can be trained to meet workforce readiness in tandem with academic preparation, often before secondary school ends.
Wisconsin, for example, offers high school teachers multiple methods to obtain industry certifications themselves, which prepares them to teach their students how to obtain those credentials.
Representatives from the Florida Department of Education noted that students in high school received more than 100,000 certifications last year.
Work with the whole community
Private and public partnerships have been a feature of creating workforce readiness for some time. But conference speakers noted that these partnerships need to expand and depend to include the entire community.
Workforce organizations and educational institutions need to partner together, but also need to collaborate with legislators and community leaders.
Collaboration also needs to be specific. IBM representatives, for example, highlighted the need for educational institutions and employers to coordinate corporate needs and educational offerings, to ensure that the latter met the current and projected needs of the former.
These 3 solutions will help educational institutions to meet the needs of the workforce going forward.