Having a personal brand can help people rise in their careers. It's a good business strategy. People who have a personal brand and actively promote it are more likely to be recognized as talented. Because they are recognized as talented, they are more likely to be tapped for good – and visible – assignments. Good assignments often lead to promotions.
And that's just the good stuff. A strong personal brand also helps people bounce back from career misfortunes. Layoffs or even company implosions are more likely to affect people who promote their brand the least, because they are not known and viewed as highly desirable employees.
Women and Branding: Going Against Expectations
But establishing and promoting a personal brand that is fraught for women, because having a personal brand may conflict with cultural norms saying that women should be nurturing. After all, having and promoting a brand means that you think yourself worthwhile and worthy of attention. That often presents a conflict for women, who are expected to pay nurturing attention to others.
Nonetheless, there are too many reasons to establish and promote your brand to not do it. A recent Harvard Business Review article points out that there are best practices in going about establishing your brand.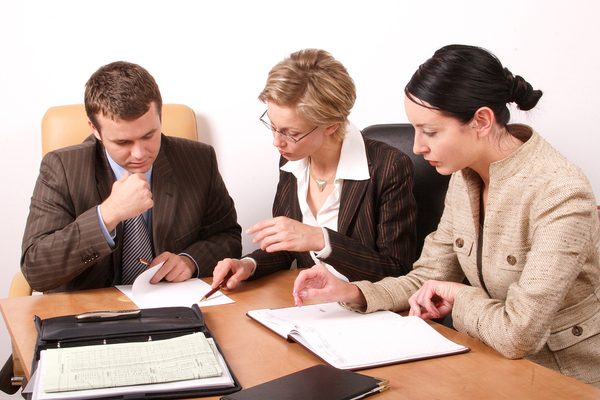 Networking effectively can drive your personal brand.
Network Internally and Externally
Many people network inside their organization but neglect networking outside it. That can be risky. Say you network within a department in which you're successful. Then say an economic downturn or slumping sales causes that department to be severely cut back. Your network is essentially decimated.
You want a wide range of people who know your work, your background, your qualifications, and your personality, not just a small segment of your current business leadership. The more people who know your good work, the less you'll be subject to economic downturns or organizational politics.
Tell Your Own Narrative
Branding is a method of telling your own narrative. Say you were a successful sales executive who decided to start a business selling New Mexico pottery. You need to broadcast the reason for the move, whether it's a childhood trip to New Mexico or similar skills in sales and start-ups.
Interestingly, the HBR points out that people tend to believe their career moves are transparent and understood by other people. But in fact, most people are so pressured for time that they can't be bothered to figure out other people's motives. As a result, all too often people will assume false or negative motives. Other people may assume you were overtaxed as a sales executive or simply couldn't cut it.
Branding makes the positive reasons transparent.
Publicly Share Your Ideas
Make sure that a broad network knows your ideas. The more people who know, the less likely it is that other people will try to take credit for your ideas or that you'll be left out of conversations.
There are strategies related to sharing ideas, of course. One idea is to attend conferences or develop in-house training sessions.
Another, as Forbes points out, is to borrow the concepts of personal branding. Create content that shares your ideas, on LinkedIn and other social media. Pay attention to the way it catches an audience. Choose your audience and target your message.