The digital music streaming service Spotify filed for an initial public offering (IPO), meaning that its shares can be sold to the public. The shares will trade under the ticker symbol SPOT on the New York Stock Exchange.
The Leader in Music Streaming…
Right now, Spotify is the global leader in music streaming, with 71 million subscribers at year-end 2017. Currently, Apple Music, its main competitor, is a distant second, with 36 million. Analysts think that Apple Music's growth rates are higher than Spotify's, though, and in fact forecast that those growth rates will make Apple Music #1 by summer.
Spotify has reported 159 million ad-supported free listeners, far more than Apple Music.
In some respects, Spotify is doing well. Initial reports set the company's valuation at IPO time at $23 billion, given the figures in IPO filing documents and shares of Spotify in the private markets. This is a significant increase over the company's 2015 valuation, which was $8.4 billion.
The IPO is set at $1 billion, although that figure is expected to change as the IPO nears.
Spotify is also pursuing an IPO through a direct listing, an infrequently used method. This means that shares will start selling without the usual IPO procedure of underwriting, customarily led by large Wall Street firms, and the information is presented to investors at meetings.
As a result, the IPO filings contain an unusual notice that the absence of underwriting could mean that its shares will be more volatile than if an underwriting procedure had been followed. Underwriters customarily evaluate and assess the offering price.
Spotify will, as a result, not have to pay any underwriting fees.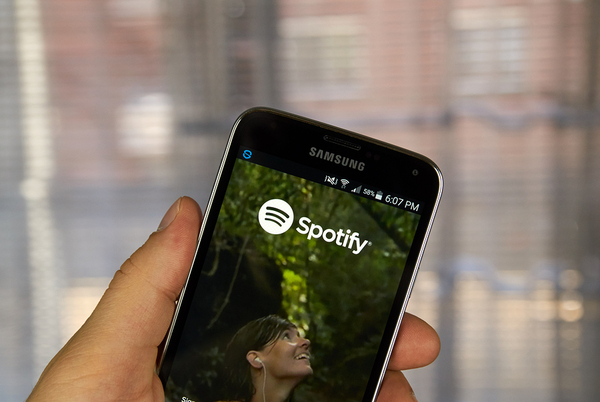 Spotify is the music streaming leader, but not yet profitable.
Not Yet Profitable
Yet despite the positives of current market leadership and a public filing, Spotify has yet to turn in a positive financial performance. In 2017, despite revenue of close to $5 billion, the company lost $1.5 billion.
Not only is the firm in the red, they have a business model CNBC describes as "shaky." Every time a particular song is played on the streaming service, Spotify has to pay music labels and the artists a royalty fee.
These fees pressure company margins significantly.
Stock prices typically trade on a company's financial performance. The fact is, without profitability, the financial performance can't be described as good. Companies that can't post a profit over a period of time will go bust.
Moreover, renegotiation of record label and musician fees appears an unlikely business strategy, as they haven't proved successful in the past.
In addition, as CNBC points out, it also has no original content and many competitors, neither of which is good for business leadership.
Might Spotify turn in better financial performance in the future? Some observers think that a paid subscriber service might work, and contribute to revenues. Others think it might increase both advertising and sponsoring touring artists as a way to diversify and grow its revenue streams.
So some aspects of Spotify's future as a public company are hopeful, but some are not. On its side: industry leadership and growth possibilities. But it continues to bleed red ink.