As the year draws to a close, it's time to look at digital marketing campaigns of the year. Who led the digital marketing space?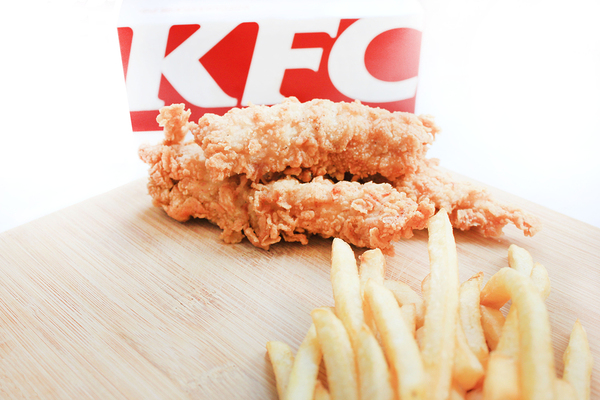 Marketer of the Year!
If you haven't seen their marketing campaign, the choice of Marketer of the Year 2017- made by industry publication Marketing Dive – can seem incongruous. It's a decidedly old technology company: franchise Kentucky Fried Chicken (KFC), known for, well, chicken, and for its iconic spokesperson/image, white-suited Colonel Sanders. A digital whiz in a hoodie he is not.
But KFC, along with its marketing agency, put together one of the greatest marketing campaigns of the year, using digital methods plus creativity out of the digital world to create memorable campaigns. It just goes to show that if you get the right franchise marketing services, you can grow your franchise just as easily as an individual business.
And that's what digital marketing is all about. Creating eye-catching, memorable content that will get people talking about your product. The use of digital marketing strategies will become an important part in running a business, especially as technology seems to play a large part in it. Plus, it doesn't look like it is going anywhere any time soon, so businesses may as well use it to their advantage.
As there are many ways to promote content, whether that'd be through videos, billboards, or flyers, it is important to think about the audience, as they will be the ones consuming the product, a well as hopefully spreading the word about it. It is also useful for businesses to use social media platforms, as this is becoming a big part of how people consume new content. Additionally, it's about being unique and setting yourself apart from other brands, as a lot of companies just create boring and repetitive marketing campaigns that won't get their target audience to click on. If you're stuck in a marketing rut then you may want an agency for digital marketing to help you create a better campaign. While you might not have the global marketing campaigns like KFC, you can still improve your local SEO and PPC methods.
Influencers and Clever Social Media Channels
Market research has shown that Millennials and Generation Z don't take kindly to old-school advertising. But they do follow social media influencers, who they see as authentic.
KFC skillfully used these, sponsoring a road trip led by Instagram influencers, who listened to GPS navigation along with Colonel Sanders's southern-inflected directions to help boost online visibility greatly for the chicken brand.
Other innovations? Robots manning (working…) the drive-throughs, utilizing artificial intelligence to make over their employers' voices into Colonel Sanders southern speech, and virtual reality training programs held in escape rooms.
One of the cleverest was one of the most concealed. KFC's Twitter account has just a few followers: six people with the name of Herb and five Spice Girls. KFC chicken uses herbs and spices: get it? Not only that, but this was apparently found by a random Twitter user – it was done, but not publicized.
More and More
But although KFC used a lot of social media very cleverly, its marketing campaigns weren't restricted to digital channels. Among other things, it sent a chicken product into space. It sold an ancient meteorite designed to look like the chicken product, for a whopping $20,000.
The end result is a campaign that grabs attention and grabs viewers, particularly Millennials and Generation Z, into looking at its channels again and again, just to see what's coming next. That's called engagement, and it results in brand recognition among coveted demographics – and a fresh brand for a fast-food chain once seen as stodgy and old. It's also remarkable for a chain whose food has no trendy hook for these demographics- no healthy, vegan, or environmentally friendly offerings in sight.
Colonel Sanders started out as KFC's purported owner when the brand was first introduced. He came back in 2015 to help with a rebranding, and has never left. In fact, KFC's marketers have even made him the star of a romance novella, white suit and all.
But there is savvy strategy behind the stunts. Romance novels appeal to women. KFC franchises see a large jump – 40% – in sales on Mother's Day.
The meteorite was intended to publicize KFC's e-commerce site.
KFC has posted healthy sales, with 13 quarters of consecutive same-store sales growth since mid-2014.
KFC is the marketer of the year because of a mix of clever digital campaigns and rebranding events.