Apple's mid-September annual reveal event brought the typical buzz, media coverage and consumer interest in new products.
But as Apple just keeps ticking along, the reveals, which were once momentous events that introduced extraordinary new technologies have become incremental advancements to well-established products. Along with the buzz for the 2017 event came a number of shrugs.
A History of Reveals
The reveal event has long been a core part of Apple's business strategy for 40 years. Under its visionary founder, Steve Jobs, the events were must-see debuts for computer enthusiasts. In 1977, it announced the Apple II at the West Coast Computer Faire. It has used major events to introduce the iMac, iPod, iPhone, iPad and Apple Watch.
While the tradition that Jobs began continues today the events have shifted from new products to incremental changes. Instead of revolutionary new events, we get devices that are a little bigger or have a few new features.
Let's take a look at the biggest product announcements from Apple reveal events held during the past five years:
| | | | | | | | | | | | | | | | | | |
| --- | --- | --- | --- | --- | --- | --- | --- | --- | --- | --- | --- | --- | --- | --- | --- | --- | --- |
| September 2013 | iOS 7 operating system, iPhone 5C, iPhone 5S | October 2013 | Mac Pro, MacBook Pro with retina display, iPad Air, iPad mini with retina display | September 2014 | iPhone 6, iPhone 6 Plus, Apple Pay, Apple Watch, iOS 8 | October 2014 | iPad Air 2, iPad mini 3, 27-inch iMac with retina display | March 2015 | Apple Watch release date announced, MacBook redesign | September 2015 | iPhone 6S, iPhone 6S Plus, iPad Pro, Apple Watch OS2, Apple TV | March 2016 | Apple Watch bands, iPhone SE, iOS 9.3, iPad Pro 9.7 inches | September 2016 | iPhone 7, iPhone 7S, Apple Watch Series 2, AirPods | October 2016 | Apple TV app, MacBook Pro with touch bar |
The reveals in September were rather nifty technologies that were in keeping with the recent Apple trend for these events.
The company announced its newest iPhone models, including the iPhone X (in honor of the 10-year anniversary from the first iPhone). The X features removal the home button and face recognition authentication, a larger screen, edge-to-edge display, and glass on the front and back, wireless charging, and water and dust resistance. The 5.8-inch screen has more pixels per inch, better contrast and more accurate color display than previous models.
The company also revealed an iPhone 8 and iPhone 8 Plus, with new camera modes and wireless charging. Other product announcements were the Apple Watch Series 3 with cellular connectivity and a new TV that supports 4K streaming video.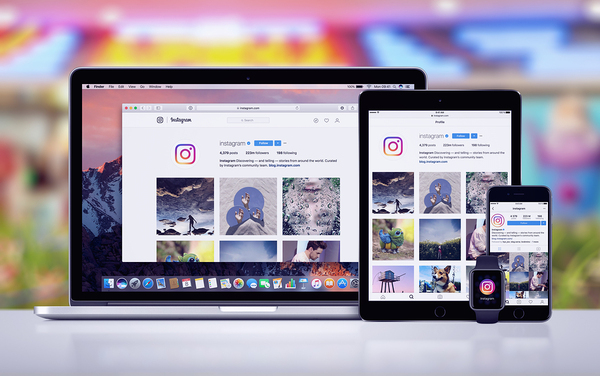 Apple products continue to be ubiquitous in our personal and professional lives.
Criticism Follows Latest News
Critics have been mixed on the latest products. The wireless charging capability and face identification tools are considerable technological leaps that will likely become the norm shortly.
However, others are skeptical that Apple can make the $999 price for the iPhone 8 successful, with one technology news writer stating, "The idea that we need a $1000 computer in our pocket just to be fully integrated into modern society is crazy—but it's a crazy we willingly buy into."
Part of this criticism comes from the forced obsolescence that Apple builds into its products. When newer operating systems are introduced, consumers are forced to buy newer models to keep up with apps and other compatibility issues.
The business model is shrewd. The events, however, seem to have lost some steam.