Digital companies in the enterprise and enterprise software sectors are some of the most innovative on the planet. They enable communications organization-wide, can be used for multiple business strategies, and are where the internet of things is likely to have one of the most significant impacts.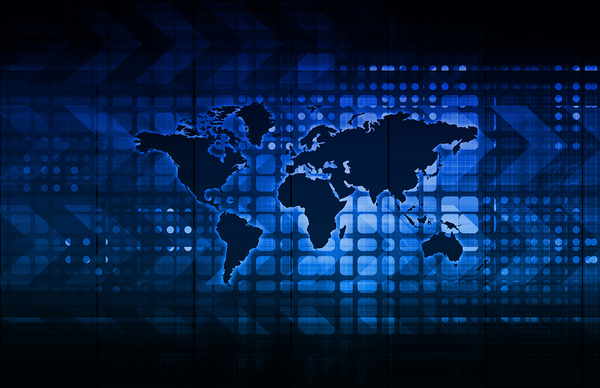 Enterprise companies are used behind the scenes around the world.
Fast Company annually publishes a list of the World's 50 Most Innovative Companies. Here are its choices for the top 3 in the enterprise sector.
Number 1: Twilio
Twilio is a platform that enables cloud-based communications. Its products are multiple services that assist developers in programming video, voice data, and messages into apps. The selling point is that these apps can build scale equivalent to call centers with vastly fewer costs of equipment and investment in time. Global banker ING used these tools to replace its call center worldwide.
One of the intriguing aspects of the enterprise sector is that, while the company names haven't achieved even a fraction of the recognition that tech titans like Facebook and Google have, their services are nearly as ubiquitous. Example? People who've used Uber or Netflix have used Twilio, whose products work behind the marquee.
Twilio rolled out multiple new products last year, including services for both Apple and Google.
Number 2: Open Whisper Systems
Number Two on the list of most innovative enterprise companies also sells services to major tech companies and is also used by consumers — over two billion of them. But rather than delivering scale and reducing costs, it delivers enhanced digital privacy. Open Whisper Systems develops a protocol that makes internet messages accessible and visible only to recipients specifically picked by senders. As a result, messages can be sent confidentially. It is open source.
Users include Facebook's large WhatsApp and Messenger apps, Open Whisper's own Signal, and Google's Allo. It saw a spike in users when it was reported that Hillary Clinton's campaign was using Signal to try and evade hackers.
Because it is open source, Open Whisper is not a revenue-based company. They view users as partners, and the company runs via grants and donations.
Number 3: Slack
Slack started life as a team-centered communication in the cloud at a small Canadian company named Tiny Speck. It has a sophisticated chat function that can be divided into channels by topic, used to share files, and that allows users to manipulate responses easily. Slack has the potential to end long strings of emails, and to do so in a way that Fast Company dubs easy, fun, and elegant.
Last year, Slack received venture capital funding to the tune of $540 million. VCs are drawn by its large user base — four million daily active users and 33,000 organizational teams.
For the future, Slack plans to partner with other companies in the enterprise sector and increasing offerings based on bots and artificial intelligence.
The enterprise sector contains some of the companies most on the cutting edge of technology news. These three lead the way.