The business of music harnesses several elements of the digital revolution: streaming, downloading, and platforms. It allows companies, musicians, and consumers to use technology news for creation, production, and purchase.
Spotify's streaming service makes it the top innovator.
But what are the most innovative companies using these methods? Fast Company publishes its list of The World's Most Innovative Companies annually. Here is an overview of its 3 top picks in the music sector.
The #1 Music Innovator: Spotify
If you're a music lover, it's likely you know Spotify. The company streams music from major labels, as well as video, podcasts, and content it has created.
The innovation, though, is not only in the streaming. The company also helped pioneer the increasingly common tiered strategy used by many digital firms: it provides one tier that is free or low cost, and others that have more content or more features, which is priced accordingly. Spotify's paid subscriber base equals 40 million people.
In addition, Spotify helps listeners find music they might otherwise bypass with the use of sophisticated algorithms. The algorithms suggest new artists and similar music, based on the listening patterns of users.
These services are especially helpful to new artists. Over 8,000 musicians derived 50% of their listens from one of Spotify's services, Discover Weekly, a year ago.
Spotify faces major competition from giants like Apple, but its innovations make it a mighty giant in the streaming music business itself.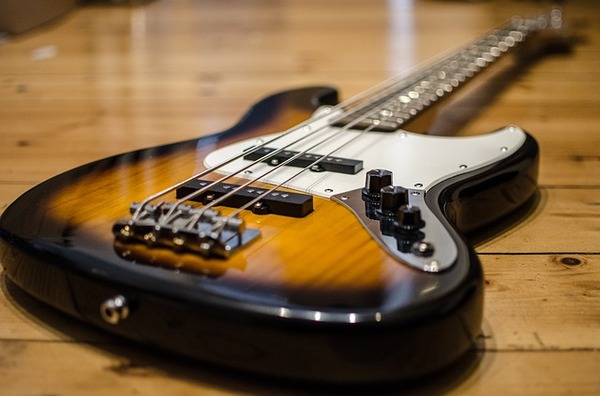 Innovators in the music business can be beneficial to musicians.
The #2 Music Innovator: Parkwood Entertainment
The #2 music innovator is one of the few to start life as a management company for an individual performer. Parkwood Entertainment was formed in 2007 by Beyoncé to promote her music, live appearances, and digital entertainment.
As a result, Parkwood Entertainment is a large player in the music industry. It was an umbrella for the release of the album Lemonade, which first hit listeners on the service Tidal and then was the subject of an HBO special. It also managed last year's Beyoncé tour, "Formation" and her Super Bowl appearance.
Parkwood is branching out into new artists in 2017.
The #3 Music Innovator: Bandcamp
Bandcamp, the third most highly ranked innovator in the sector, is a digital platform oriented toward musicians, especially independent ones. Its business strategy is to target both the musicians and their labels, with advice and a distribution and sales platform.
The platform can also be used to sell merchandise and offers marketing and other tools for musicians. Listeners have opportunities to support the music they most like on the site.
Bandcamp has been in existence for 9 years and became profitable 5 years ago. Last year, sales of digital music on Bandcamp rose 20%. Interestingly, although it's a digital platform, Bandcamp also offers fashionably retro products like vinyl albums. Sales of the latter climbed a whopping 48% last year.
The site also curates music for listeners.
In 2016, 2,000 independent labels signed on with Bandcamp.
The music industry has gained much from the digital revolution that increases its reach, provides complementary products, and can connect listeners and music directly. The most innovative companies in the sector use the digital revolution as part of their business strategy.