Consumer drones are very likely to be big business. The only problem is, not all prototypes and touted developments have been successful.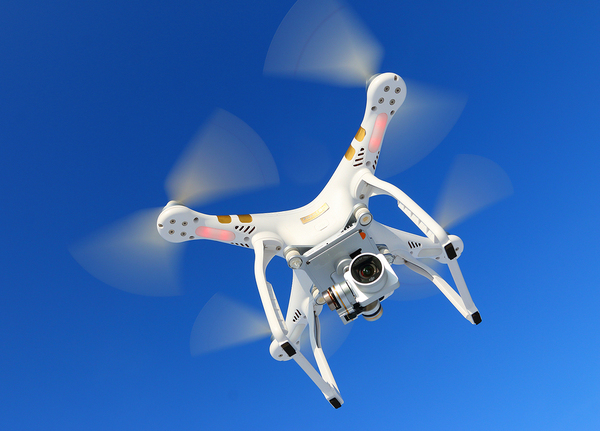 Coming, and even smaller.
Technology news indicates, in fact, that of four touted consumer drones in development during 2015, two had to withdraw their products from the market because of production issues or dwindling cash. Another produced a consumer drone in early 2017. The fourth, China's Da-Jiang Innovations Science and Technology, has just launched another promising new consumer drone, the Spark.
Initially, Da-Jiang Innovations faced stiff competition in the consumer market. One competitor was France-based Parrot, a company with two decades worth of experience in electronics. However, early this year, Parrot announced that it was slashing two-thirds of its drone division.
Another was San Francisco's Lily Robotics, a new start-up. Lily's proposed products caused a lot of excitement. Their consumer drone was a camera that, it was said, could follow users and could be launched by a toss in the air. This product brought $15 million in funding into the company. Even more excitingly, Lily Robotics received over $34 million in pre-orders. But the company exhausted all its cash before a single one could be produced. Production ceased in January of this year. The number of products shipped or sold: 0.
GoPro's Karma also attracted a lot of attention. The ship date was repeatedly pushed back because of difficulties, including the drone losing power and falling to earth. It was released in February.
Of the four, the Spark is perhaps the most promising development. The company has already achieved success with a small, portable consumer drone, the Mavic Pro. It can soar for roughly half an hour on one battery charge, with a 7-km range. It's small enough to carry in a backpack. It also can sense airborne obstacles and avoid them rather than hit them. Mavic Pros are very popular with consumers who have used them.
So the Spark builds on this popularity, albeit on a smaller scale. Its range covers 2 km, and it can soar for just over 15 minutes. But it has many features similar to the Mavic Pro. It can also be operated by hand gestures, which makes it simpler to master.
Unfortunately, Time magazine noted that during its indoor trial run, the Spark only recognized the hand gestures about half the time. However, the review noted that outdoors, gestures may be recognized more readily.
Fortune draws parallels between the U.S.' Silicon Valley and China's Pearl River Delta, where Da-Jiang Innovations is located. Da-Jiang Innovations's business strategy is to have its own engineers and manufacturing facilities that can test and retest what the engineers design. Like Silicon Valley, the Pearl River area has deep bench strength in engineers.
Will consumers embrace the Karma and the Spark? It remains to be seen, but they are certainly an aerial zoom forward toward an eventual strong consumer market for drones.